Designer and owner Tia Mac is the creative mind behind the label 'TIA'. Her first ready-to-wear collection was designed in her childhood place of Goa, and has since evolved into a brand with the additions of her accessories and jacket collection. With a unique eye for design, Tia has created styles that are instantly recognised. She works with pure silks and cottons and creates her own fabric patterns, which are then either digitally or block printed onto fabrics, leaving you with something unique and original.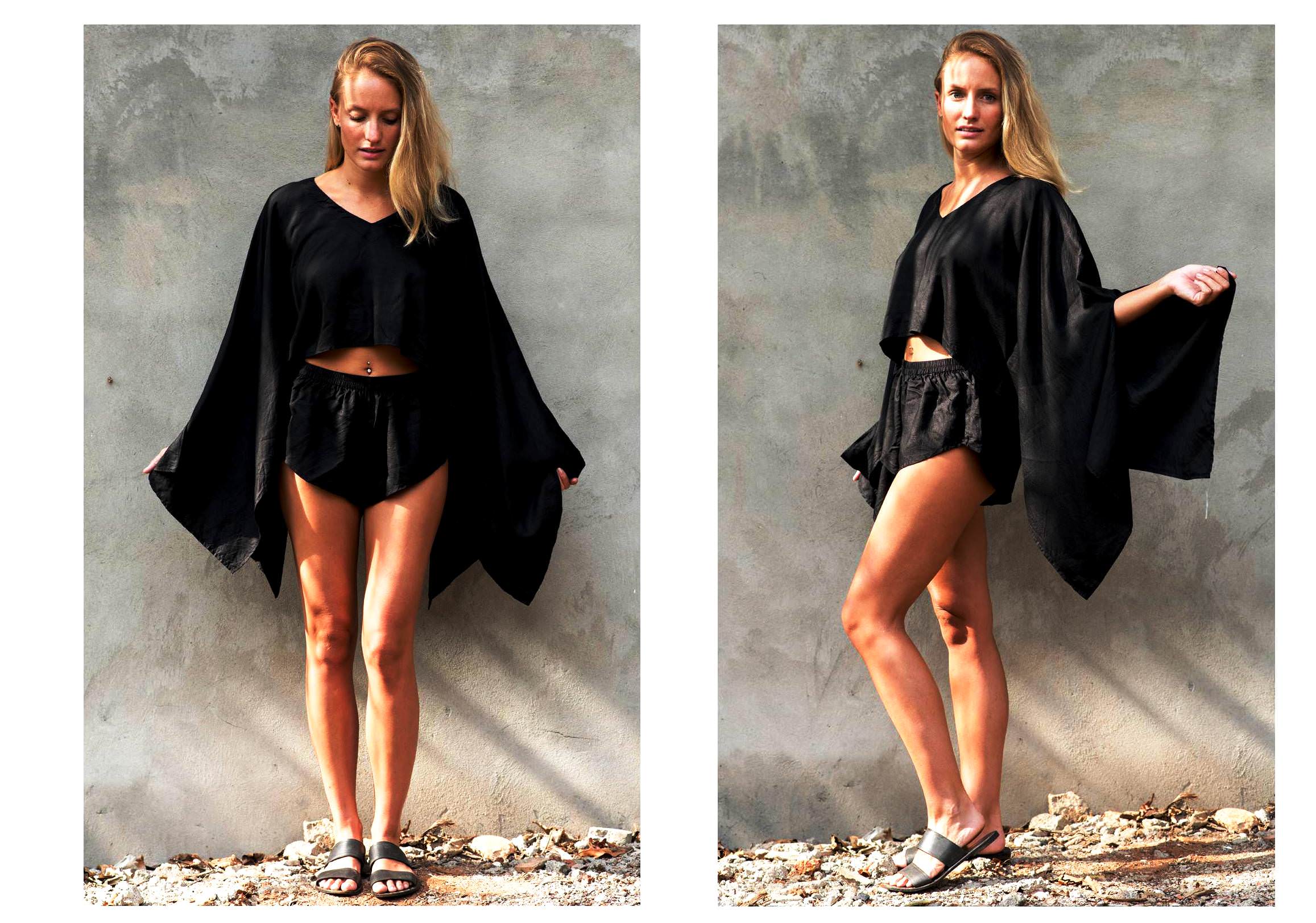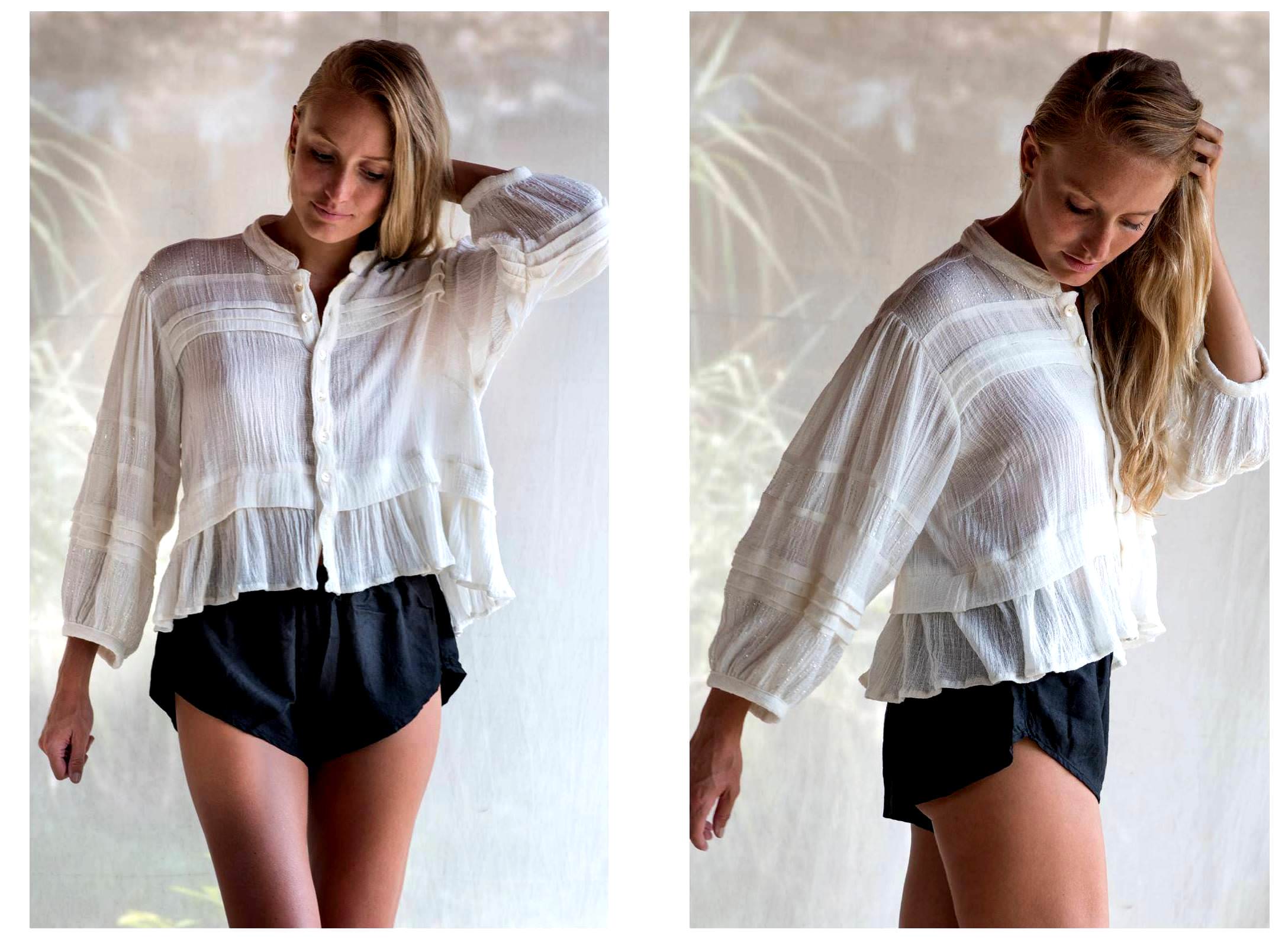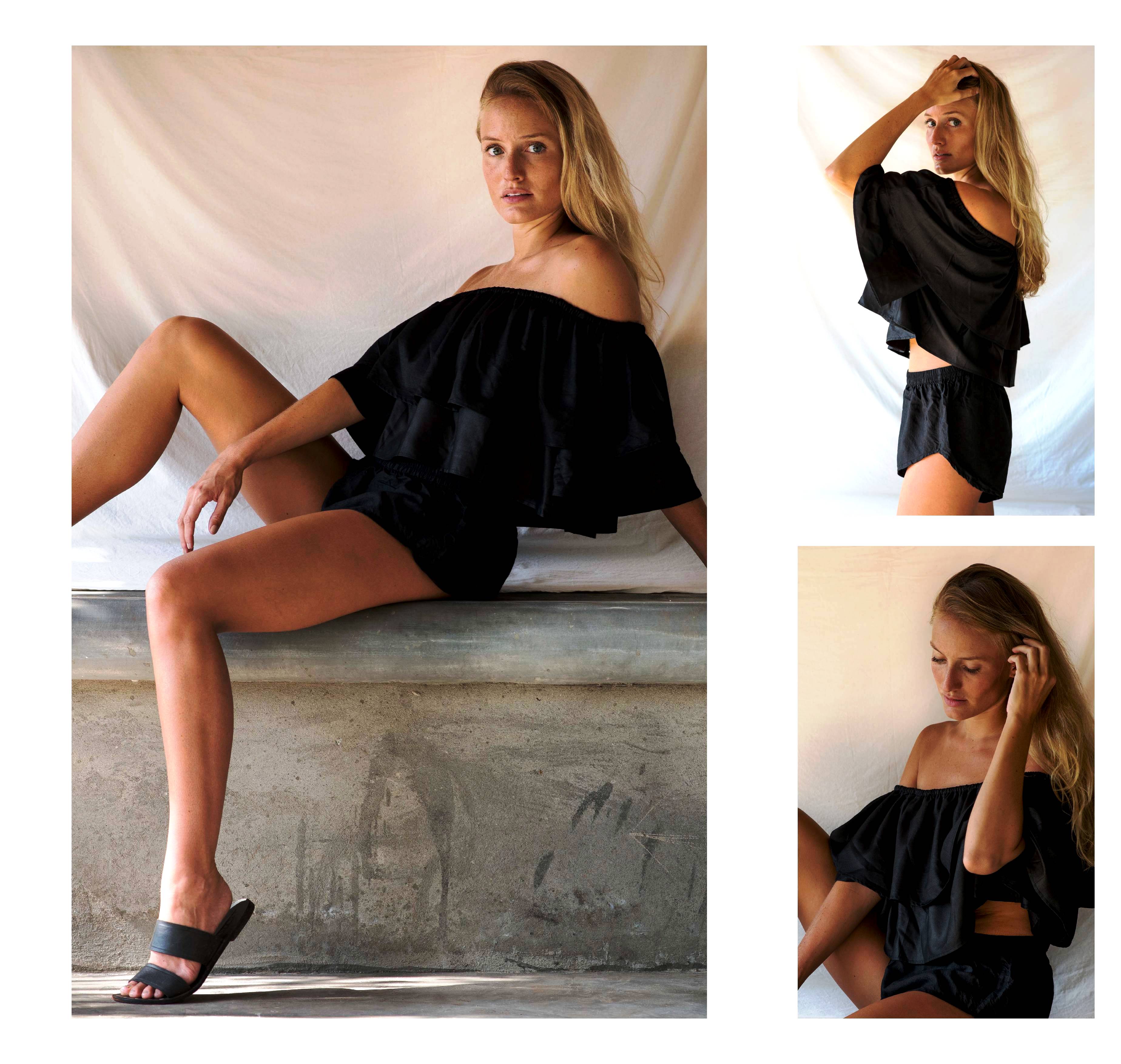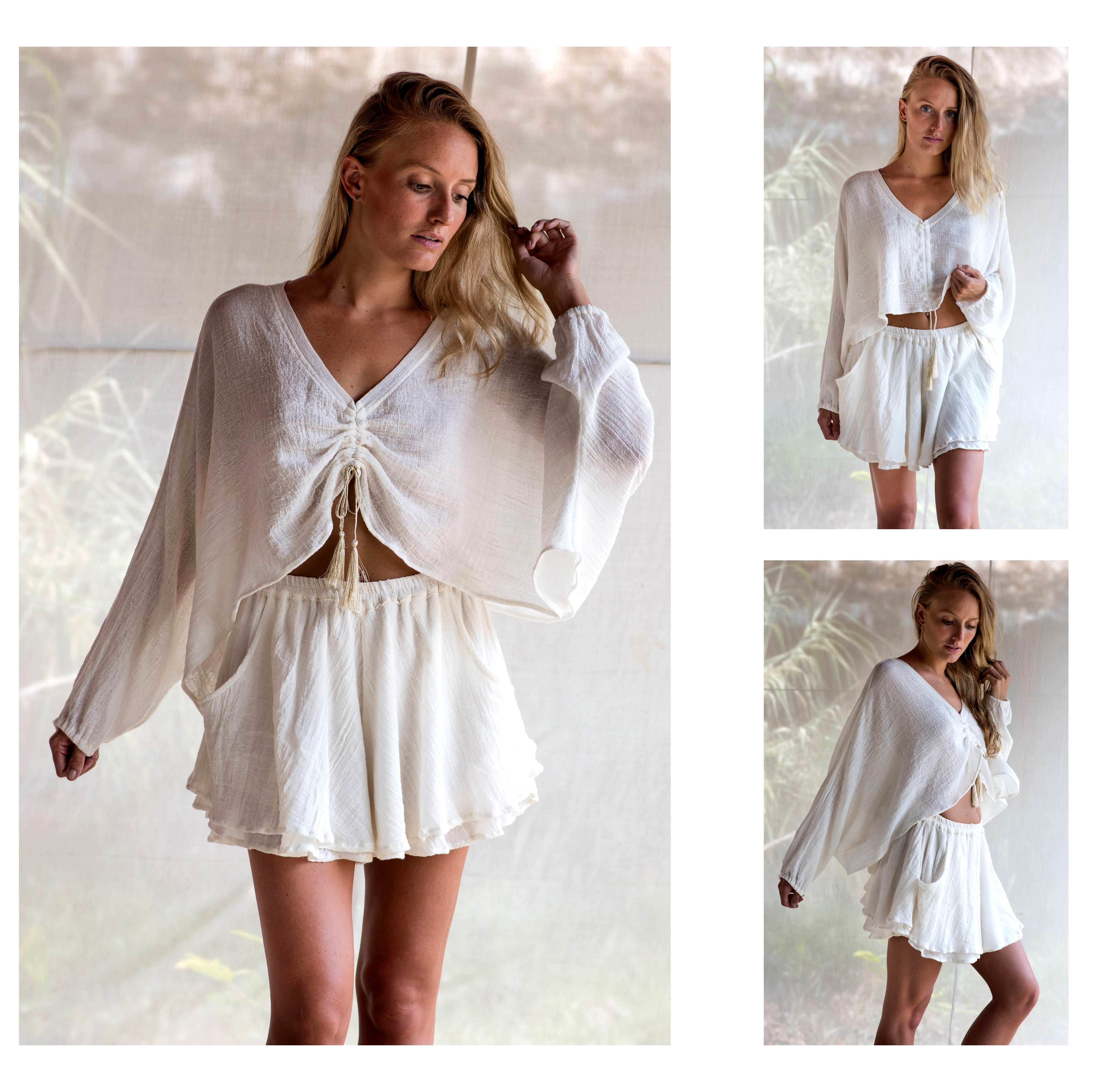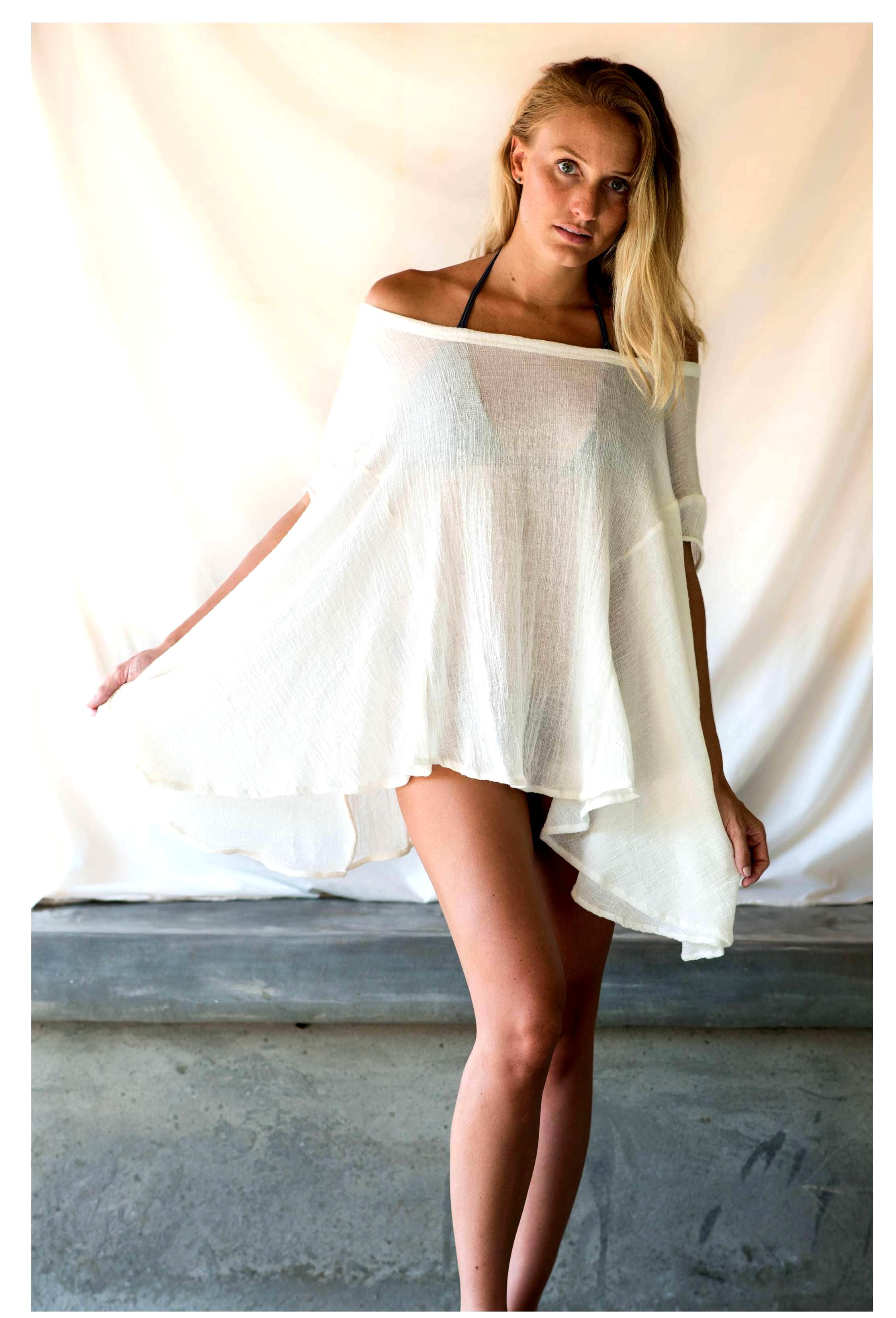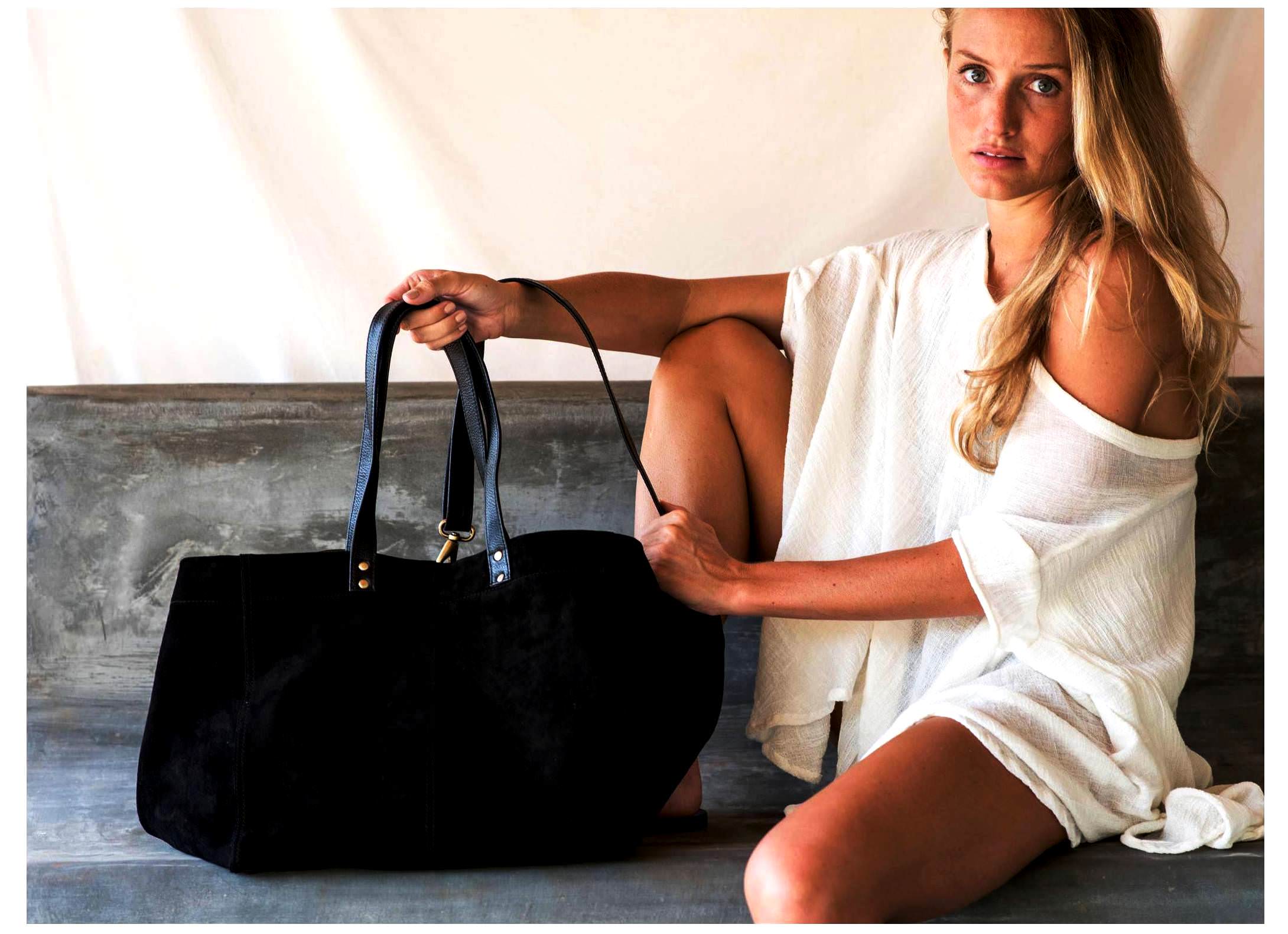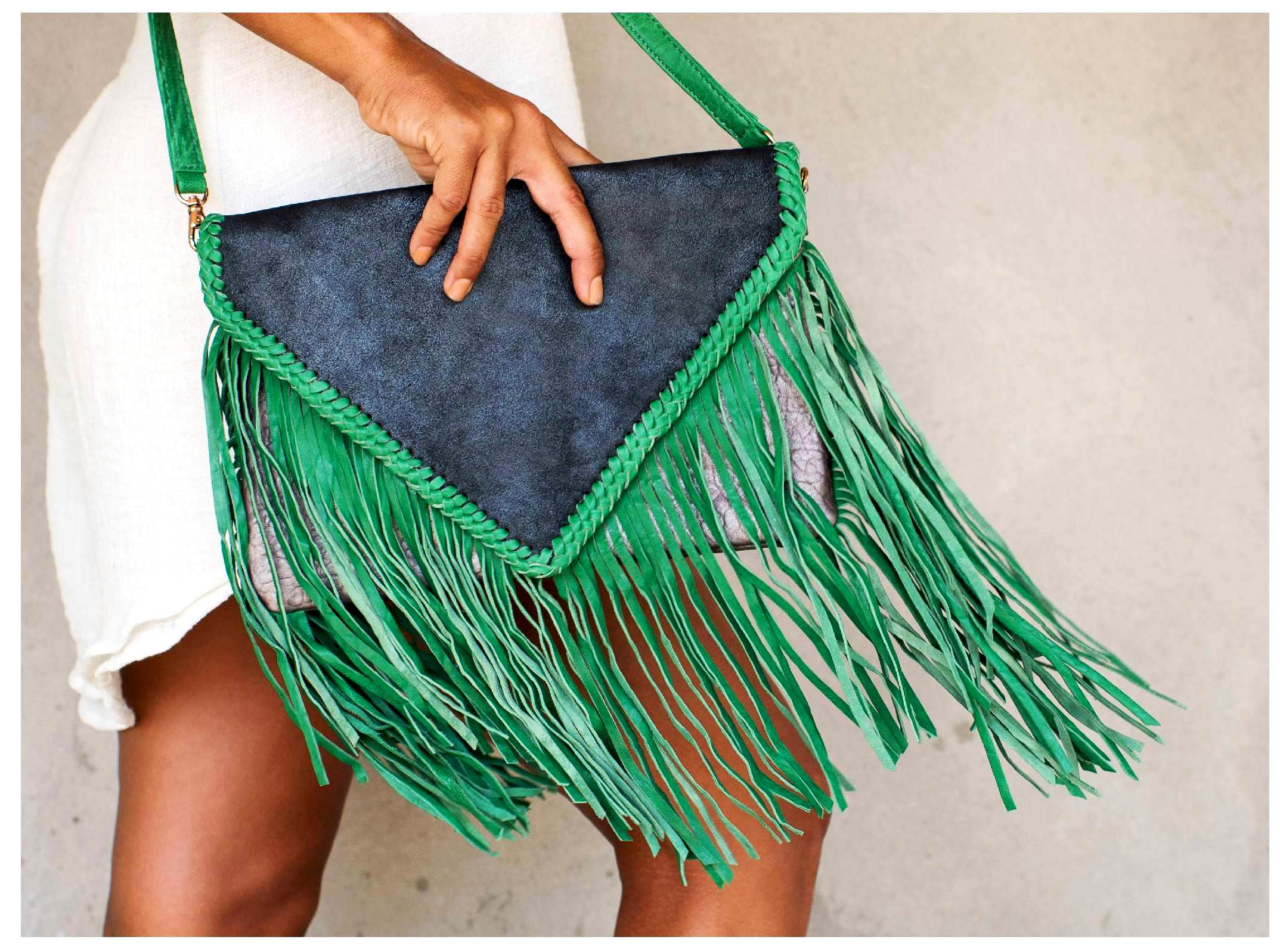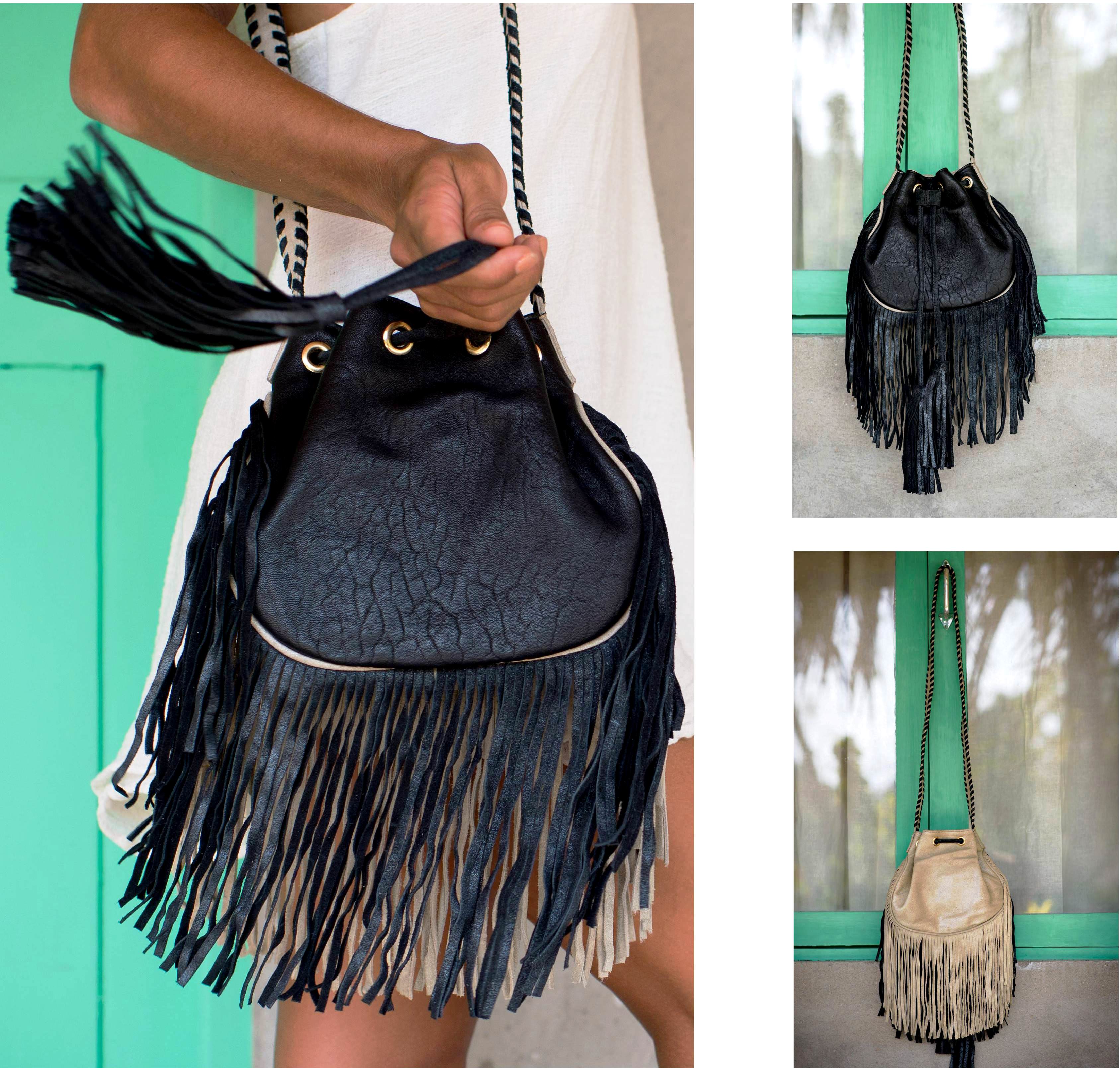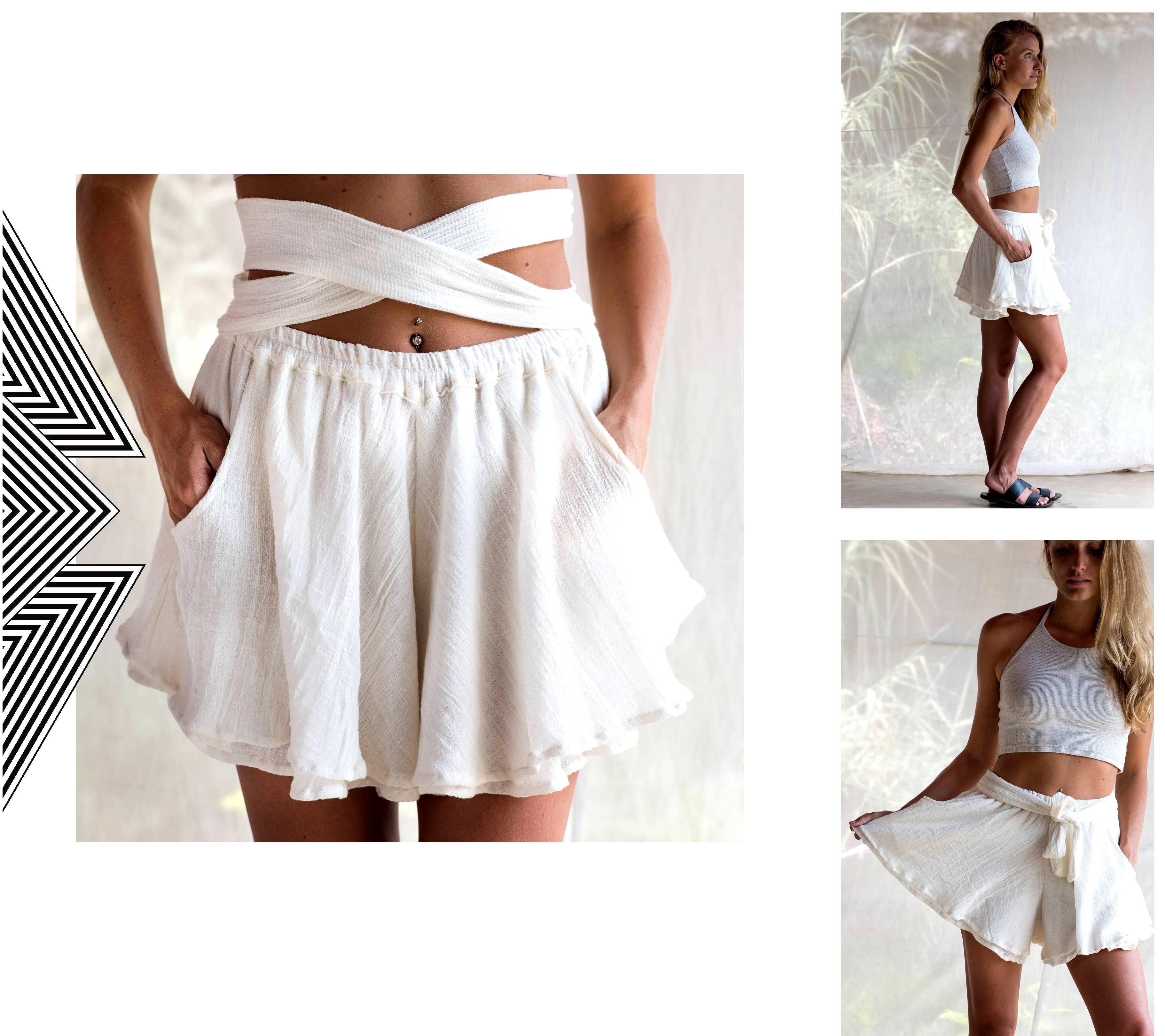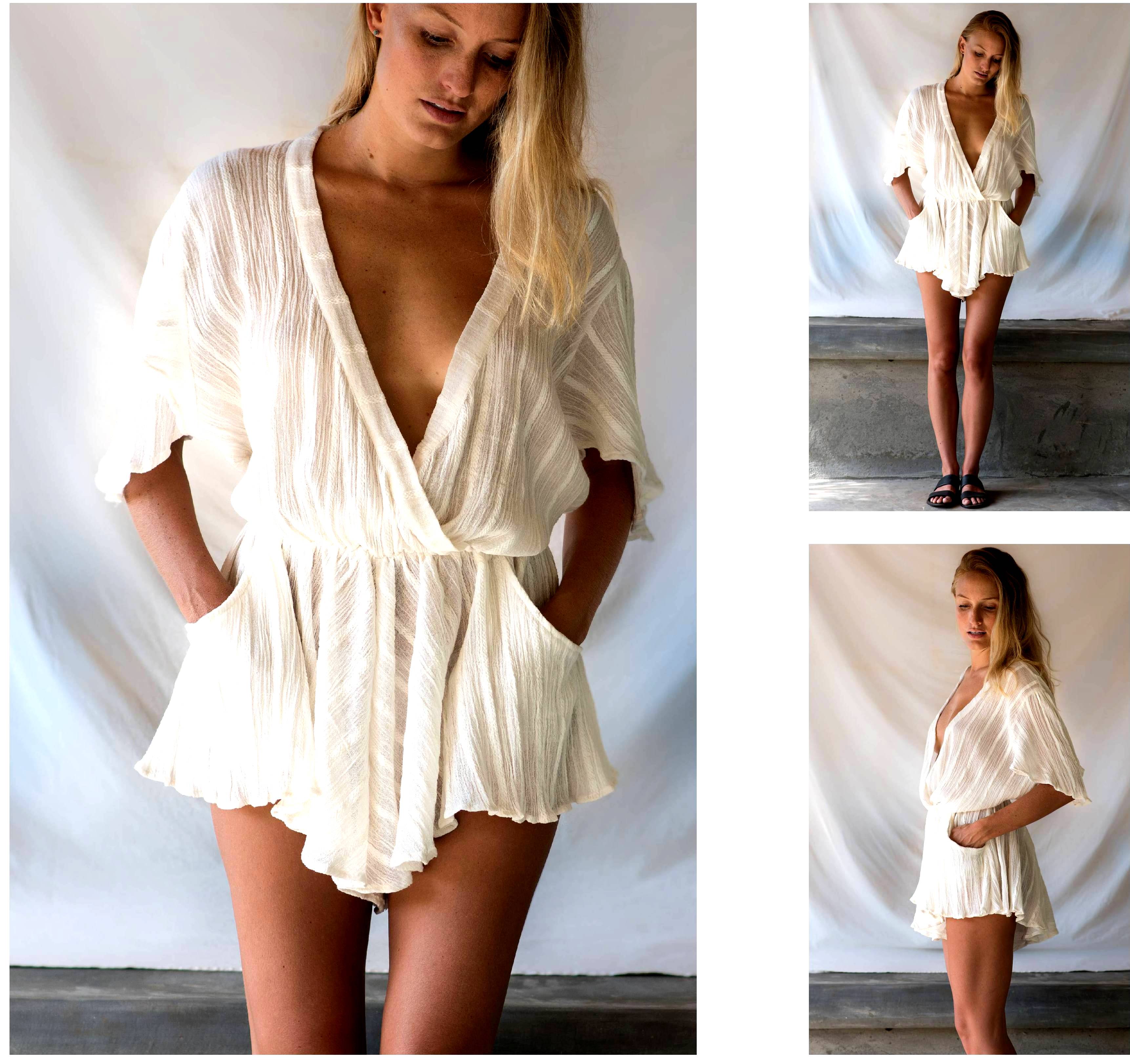 Based in Goa, Tia says, "Everything is designed right here in the studio in the middle of a rice field where the sun rises on one side and sets on the other." This summer collection `Ekto' – Shades of White Collection — is made from natural cottons that have a soft texture, fall beautifully and are soft to the skin. "Sort of tissue like," she explains. The designs are simple, chic, comfortable and sexy all in one. 'Ekto' comes from the work Ektopasm -'supposed physical substance that manifests as a result of energy.' "Basically sums it up," says Tia, "the collection manifested as a result of the energy put into it with naturally dyed fabrics, flowing and layered designs."
Adding that Part 2 of the collection will be released end of June 2016, Tia, our 27-year- old designer from Camden Town, London, was born and raised between Goa-Spain-London. "My grandfather was Punjabi, so we always used to come on holidays to Goa from the age of 2. My mother travelled a lot with us. We used to live in a truck travelling across Spain, Holland and England until she decided to stay in Goa in the early 90s. I grew up in the rice fields and the banyan trees," says this travelling gypsy who loves the tropics – mainly Goa – and the freedom and the inspiration that comes with that freedom.